Rooting android was difficult many years back, but not today. Marginally many root apps came to accomplish rooting efficiently. KingoRoot was designed to help android users to safely root their android phones regardless of manufacturers classification, works with reputed brands including Samsung, Google and etc. No need to worry device brick which doesn't means there is no chance of device bricked but less failure rate. This program available in both android and desktop versions you can pick it depends on your convenience.
Even though desktop versions offers highest success rate when compared to APK version, where by which is better to try desktop version if rooting was unsuccessful using KingoRoot APK.
Why KingoRoot
Originally rooting android devices is bit complicated, because it requires computer to do the task. Unfortunately you cannot bring your laptop or PC wherever you go. That's why which is complicated. KingoRoot provides easiest and safest to root android device with just one click, yes it well known APK for one click root .So KingoRoot APK is our choice now.
How to root android using KingoRoot
You must consider few things before starting rooting.
Battery Power: Device remain bricked if shutdown unexpectedly while rooting process.
Internet Connection
Backup
Step 1: Download & Install KingoRoot APK
It is very simple just enter this link it will initiate download automatically. Few browsers warn you about KingoRoot APK proceed with continue button. It is a lite weight APK.
Step 2: Launch & Touch "One Click Root" button
Developers done a better app, it requires your single touch to initialize rooting process. Click "One Click Root" and sit back.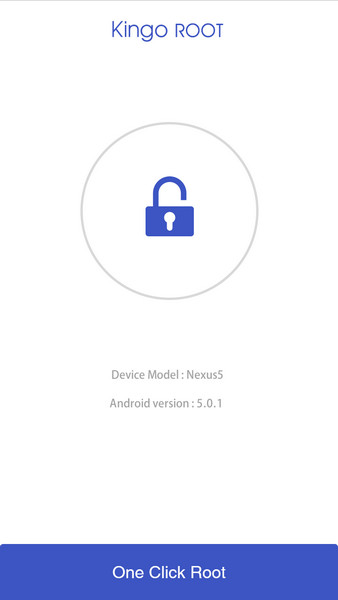 Step 3: Wait for a few seconds
It will execute the rooting script onto your device.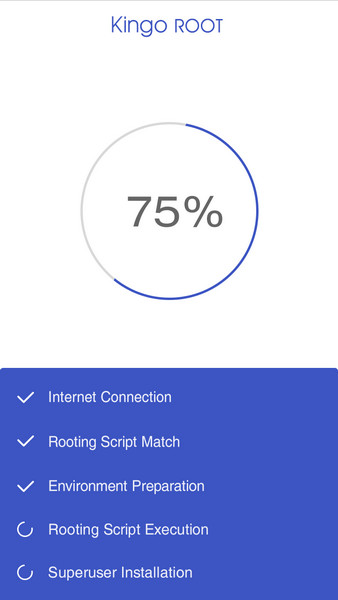 Step 4: Done
You might end up with either success or failure. Suppose rooting failed try several times because APK incorporated with different rooting methods. Good luck.